Kansas City 14, Washington 6
There comes a time in a football fan's life that you sense the sad reality that your team just isn't failing to reach its potential, or succumbing to select injuries
, or battling through an unusually difficult part of the schedule. That reality settles onto your m
in
d, like softly falling black soot, rendering your explanations, excuses and hope virtually
unrecognizable. The ugly, undeniable truth is that your favorite team stinks.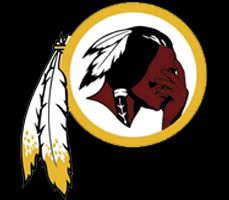 Gentle Redskins fans, that time is now. And the future isn't looking
particularly bright, either.

Saying that the Redskins stink isn't perhaps the most accurate way to describe the 2009 team. (Although channelling your inner Thor the thunder god and proclaiming "Yon Redskins stinketh most foul!" certainly feels good.) No, Washington is best described this way: they deserve to be w
inless. They barely beat two horrible teams--who remain
winless--and looked less than competitive in the other four games. They have yet to score more than two touchdowns in a game. They brought in an offensive guru to provide guidance and the team scored six points, its worst performance
of the season.

Meanwhile, reports surfaced around 8PM Sunday that owner Daniel Snyder (henceforth Snydely Whiplash) and executive vice president of operations Vinny "Cuttin' Edge" Cerrato have recommended that Currently Coach Jim Zorn give up his game day play calling to "focus on head coaching." So if Zorn was hired originally as offensive coordinator, then promoted to head coach, and now being told that he isn't calling the plays during games...what is his job going to be on the sidelines? Will he stand on the sidelines saying
"What the [philharmonic] are you doing?!?"
If he isn't influencing the plays being called, will he even have a headset? If he does, can fans recommend music for him to listen to? ("Learn to be Lonely" from Phantom of the Opera comes to mind.) Does he even need to show up for games, allowing the CPU to play his selected players like it's PlayStation Madden?
The Redskins have officially begun rearranging deck chairs on the Titanic. In Zorn's postgame press conference, he conceded that he wasn't calling the right plays, and that he thought that benching Jason Campbell for Todd Collins would provide a spark but managed only a fizzle. But the play calling (horrendous as it has been) is just one piece of this morbid mosaic of a season.

There's been the draft picks like Malcolm Kelly and Fred Davis who have barely contributed, there's the questionable pocket decisions of Jason Campbell, there's been the disappearance of Santana Moss for most of the season, there's been the inexplicable continual use of Antwaan Randle-El as punt returner, there's been the poor management of time outs and, ultimately, there is the mismanagement of Snydely Whiplash and Cerrato in refusing to spend money shoring up the offensive line in the offseason.
How much of that is going to change with Sherman "Ladies, we're playing four-corners Bingo this round!" Lewis or someone else calling plays? Does management really believe this to be the spark the team needs?


Uber-coach Tony Dungy had an interesting response to the news on NBC's

Football Night in America

: " I went through this in Tampa (Bay). This is not a good thing. I made a mistake and acquiesced to [giving up playcalling duties]. If you're Jim Zorn you have to say 'hey I'm in charge of this team on the field. If I'm not, get rid of me.' " That's a bold position to take, and for context remember that Dungy had the luxury of some playoff appearances with the Buccaneers to stand on when making that declaration. Zorn hasn't had even a fraction of that success here.

But come November, this will all be moot.


There was one play during this loss to Kansas City that is simultaneously the best and worst of the day, exemplifying the little that is right and all that is wrong with this team. In the third quarter, Clinton Portis broke free for a 78-yard scamper, his career longest run. A cause for celebration, correct? Maybe. But
watch the video
. Enjoy it. Cheer if you like. Then watch it again without the sound of analyst Rich Gannon's fawning compliments.

Fullback Mike Sellers--a man paid to block!--leads the way for Portis down the field. The initial blocking is outstanding. And with fifty yards to the end zone, Sellers ends up with just one man to block. Portis has just one man to run around, using Sellers as a screen. Sellers

appears to just poop out and fall down at the 25 yard line

. Portis inexplicably never cuts back to the wide open middle of the field and continues running an angle

directly into the tackler

. He doesn't even attempt a stiff arm! Instead of seven points--which in this game certainly looked like it would have placed Washington in position for victory--the Redskins earned a first and goal. The drive ended with a field goal and the Skins went on to lose by the margin of a touchdown. These are the plays that define a team.


Contrast Sellers' blocking effort to the work done by the Oakland Raiders rookie wide receiver--a man not paid to block!--Louis Murphy on tight end Zach Miller's 86-yard touchdown catch. Murphy not only completely decimates the first available Eagles tackler, but stays on his feet, catches up to the still-running Miller and makes another block

thirty yards down field

. Murphy even gets in the way of a

third

Eagle speeding up as Miller crosses the goal line.

You know things are bad in Washington when the Oakland Raiders show more desire to score than the Redskins.

SCORECARD


OFFENSE:

F.

Ugh. How do you know a coach doesn't believe in his offense? With just over two minutes left, down by six points, Zorn elects to punt on 4th and 14 on the Redskins' 24. When the punt team walked on the field, I screamed "Why are you punting? What do you have to lose?!?" Sure enough, the punt boomed and the Skins had just one more offensive play...which was a safety for Kansas City.



DEFENSE:

B+.

This loss falls in no way on the defense, who held the Chiefs to four field goals, no touchdowns, and earned a total of five sacks. Only Carlos Rogers' poor coverage of Dwayne Bowe on the Chiefs' last drive lowered the grade.



Sp. TEAMS:

D.

Aside from kicker Shaun Suisham's continually accurate work, the team really isn't special, having a punt blocked and providing zero short fields for the anemic offense.



COACHES:

F.

Yon coaches stinketh most foul.



OWNERSHIP:

F-.

Remember last week when there was unintentional comedy in Snydely's management of the team? Nobody's laughing now.


NEXT UP
This is it: the siren song for Jim Zorn. And what better stage on which to gracefully bow off than the national broadcast of Monday Night Football. Washington faces the

Philly Egos

at FedEx Field. Philadelphia is coming off one of its most embarrassing losses in recent memory, 13-9 to the hapless Oakland Raiders. They, like everyone else in the league, knows that no team can make you feel better about yourselves than the 2009 Washington Redskins. At this point in the season, it is nearly impossible to pick the Redskins to win another professional football game. (Do they play the Riverdale Baptist JV team in December?) Nonetheless, I hold out the very last sliver of hope that the defense scores all the touchdowns.

Washington wins, 13-10.





ONE MORE THING


You know a team has lost its Q-rating (that industry standard of measuring commercial appeal) when
the most exciting Redskins promotion teaser is this from Friday night: "This Sunday, on NFL Gameday Morning...find out why Chris Cooley is so fired up...about pottery. Only on NFL Network."